Digital rewards delivered in real time with a
bonus

value!

Redeem Link+ is powered by our

Rewards

By GCOW® API.

We offer a

BONUS

value with every reward redemption.
Powerful, Easy to Use, and with a BONUS
Top Brands & Merchants
6,000+ top brands and merchants, 110+ countries.
Mass Send
Send Redeem Link+ in bulk to multiple recipients instantly.
Forex
Fund your account in USD and disburse in another.
Bonus Rewards
With every reward redemption comes a bonus value for the recipient.
Recipient Choice
Let recipients choose their preferred brands and merchants with our Redeem Link+.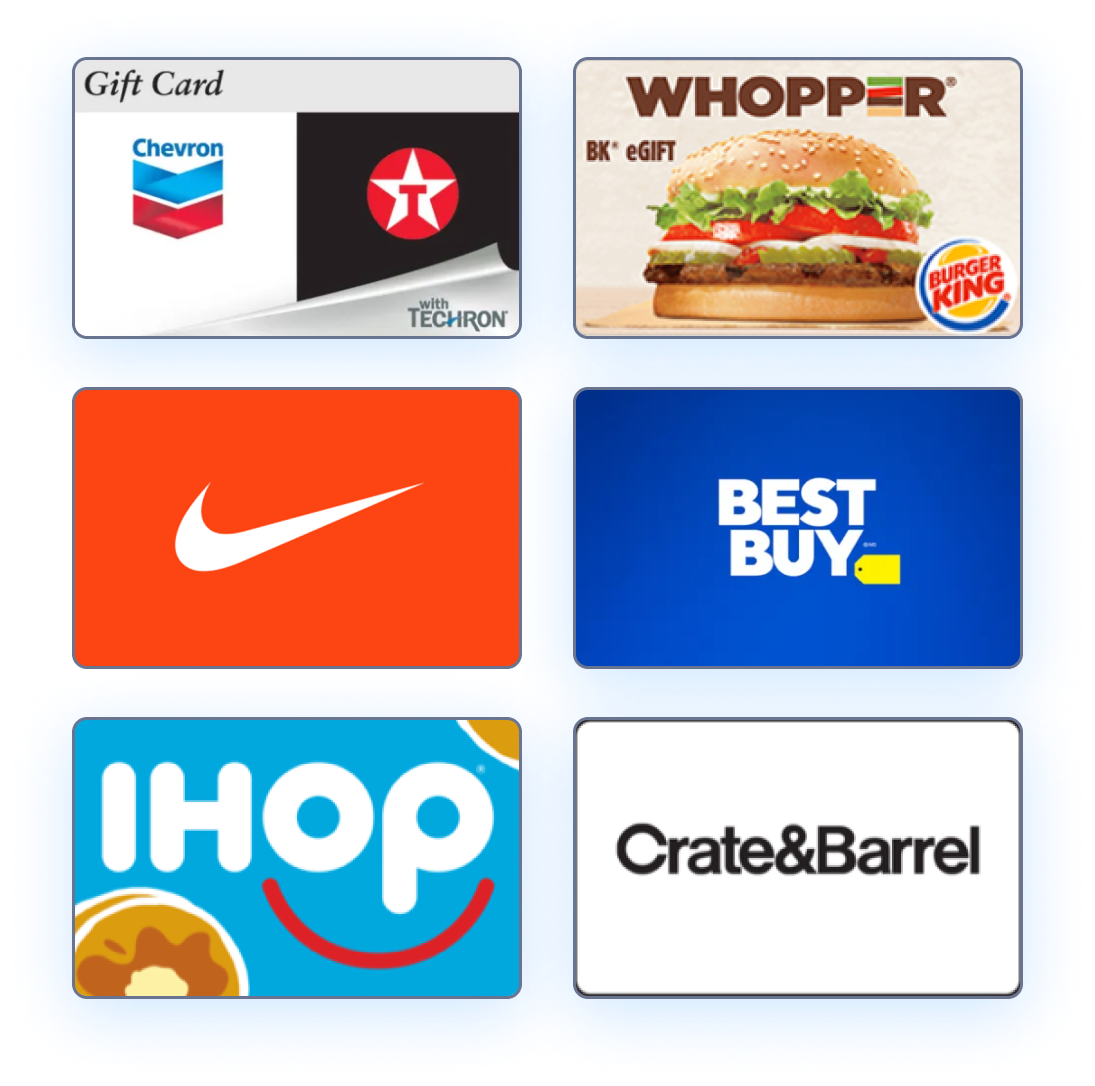 Add Value to
Every Reward,
with Redeem Link+
Different ways to send global rewards to your recipients, instantly, and with a
bonus

value!
Simple and Powerful
Fully white label
Redeem Link

solution
10 minute API Integration
Let your recipients pick their reward
Only pay when your recipient picks their reward
Built in wallet
Gift Card Reward come with
barcode, making them easy to use in-store.
Built in currency conversion
Built in Apple & Google Pay support
Bonus Value with every rewarded redemption
Client Portal
Email or SMS Redeem Link+ directly to your recipients
Create campaigns
with a budget and a
bonus
value
Send and track your Redeem Link+ orders
No Setup Fee
Get up and running in a few hours.
24/7 Private Slack Channel Support
We're always here for you.
Setup Fee
$0
Digital Wallet
$0
A Global Digital Gift Card Rewards Platform that comes with a bonus value with each redemption
6000+ Brands & Merchants:
Instant Digital Gift Cards
Real time delivery of digital gift cards from over 6000 brands worldwide. Choose the brands that best fit your program needs.
Send Rewards on Demand:
Instant Rewards Platform
Our client-side portal makes sending out rewards simple and instant.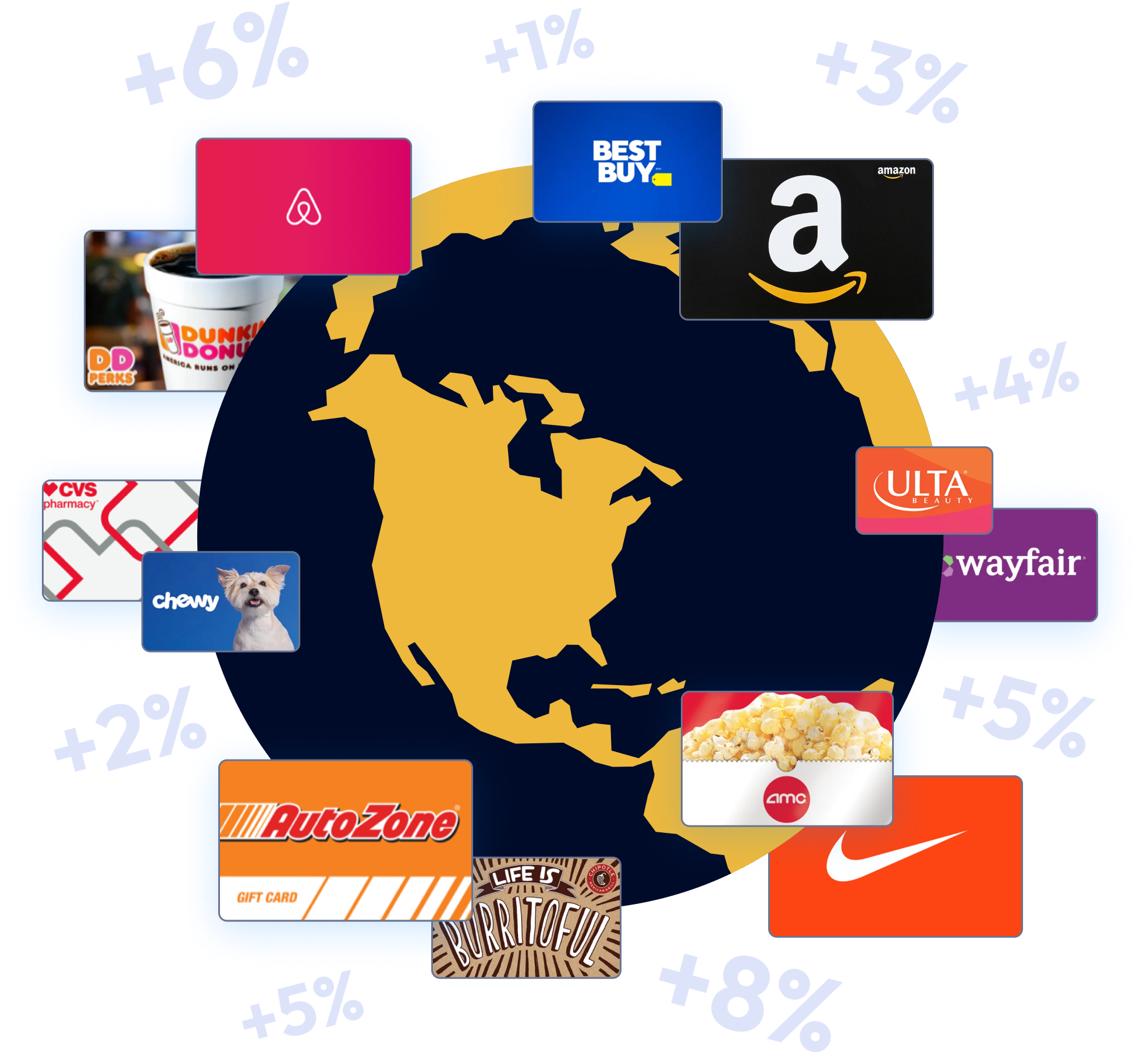 Streamlined Solutions:
API, No Code, Bulk Rewards
Use our easy-to-use API, our no code solutions, bulk purchasing and rewarding, and more.
Client Portal
Global Rewards Made Simple
Our self-serve portal boasts a range of features including a creating bulk Redeem Links, bulk Reward purchasing, Redeem Link Campaign capabilities, and more, making it easy to send rewards worldwide.
Unlocking Solutions for Your Every Challenge with a
bonus

!

Whether you aim to enhance employee engagement, acquire new customers, generate leads, or increase survey responses, we're here to assist you in achieving your business goals through the power of rewards and incentives while providing an added bonus value on top of every redemption!
Customer
Loyalty
Customer
Acquisition
Incentivize
Referrals
Cashback
Rewards
Sales
Engagement
Program
Cashout
Promotions
Rebates
Solutions
Employee
Gifting
Celebrate Employee
Milestones
Custom Rewards
Solutions
Return-to-work
Rewards
Recognize
Achievement
The possibilities are endless
We support all types of reward and incentive programs with digital gift cards your users know and love. Let's talk about yours. We support all types of reward and incentive programs with digital gift cards your users know and love. Let's talk about yours and see how adding a bonus value to every redemption can make a difference.
Connect with us
We'd love to learn more about your platform and learn how we can get you up and running in just a few hours!